L'innovation au cœur d'un événement incontournable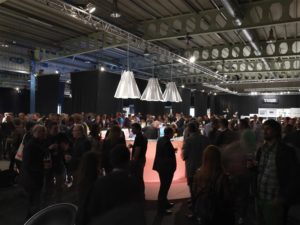 Les 25 et 26 avril derniers avait lieu la troisième édition de l'événement Architect @Work à Luxexpo The Box. Les experts de Minusines étaient présents et Jérôme Jeitz, directeur commercial, revient avec nous sur ces deux journées.
Architect @Work est un événement essentiellement destiné aux architectes, aux bureaux d'études, aux urbanistes a
insi qu'à tout autre professionnel de la construction. Les stands de plus de 150 industriels présentent ainsi leurs dernières innovations et cette année encore, l'événement a rencontré un grand succès.
Les experts de Minusines étaient présents et ont visité les stands des partenaires de l'entreprise comme Jung, Flos, Modular, SLV, Catellani & Smith, Trizo 21, Atelier Sedap, Brick In The Wall et Karboxx. A cette occasion, ils ont pu découvrir les dernières nouveautés de ces marques pour pouvoir au mieux les présenter aux clients ensuite.
N'hésitez pas à nous contacter pour en savoir plus sur les dernières nouveautés présentées à l'Architect @Work.